NCASI Foundation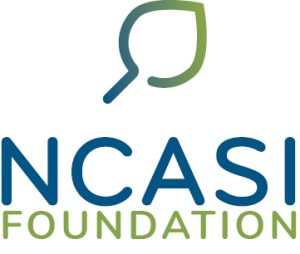 Welcome to the NCASI Foundation
The NCASI Foundation supports the development of environmental science and data to promote the sustainable use of earth's resources, inform regulatory policy, educate, and optimize operations for the benefit of, to perform the functions of, or to carry out charitable purposes of the National Council for Air and Stream Improvment, Inc. (NCASI) within the meaning of Section 509(a)(3) of the Code.
The Foundation operates exclusively for charitable, educational, religious and scientific purposes within the meaning of Sections 501(c)(3) and 170(c)(2) of the Internal Revenue Code of 1986 or the corresponding provisions of any future United States Internal Revenue laws (the "Code").
The NCASI Foundation is a nonprofit corporation incorporated in the State of Delaware. Its principal office is located at 1513 Walnut Street, Suite 200, Cary, North Carolina 27511.
The affairs of the Foundation are managed by its Board of Directors in accordance with the provisions of applicable law, the Certificate of Incorporation of the Foundation and the Foundation's Bylaws.
For more information contact:
Susan McCord by email at gro.isacn@droccms or by phone at (919) 941-6407.
Contribute to the NCASI Foundation
You can help the NCASI Foundation develop scientific information that promotes sustainable use of earth's resources. Because the NCASI Foundation is organized under Section 501(c)(3) of the Internal Revenue Code of 1986, your contribution is tax-deductible. Your contribution will support the projects described on this website.

Contact Susan McCord for more information on how you can make a tax-deductible contribution.
Contact us
NCASI Foundation News
Press Release
June 3, 2019

National Council for Air and Stream Improvement, Inc. Announces Launch of Rejuvenated NCASI Foundation


Learn More