About NCASI
Our mission is to help members cost-effectively meet their environmental and sustainability goals through basic and applied research, technical support, and education.
Learn More
Technical Studies Program
Featured Resource
Mapping the Environmental, Social, and Governance (ESG) Landscape
Evaluating a company's performance in Environmental, Social, and Governance (ESG) has evolved as an approach for the financial community to determine the potential impact these three areas may have on an investment. ESG focuses on off-balance sheet risks.
NCASI has created an interactive document that maps the landscape of ESG as it relates to environmental aspects relevant to the forest products industry. It provides an overview of the five layers of the ESG landscape–risks, frameworks, organizations, methods, and ratings. Multiple hyperlinks throughout the document offer easy access to additional online resources.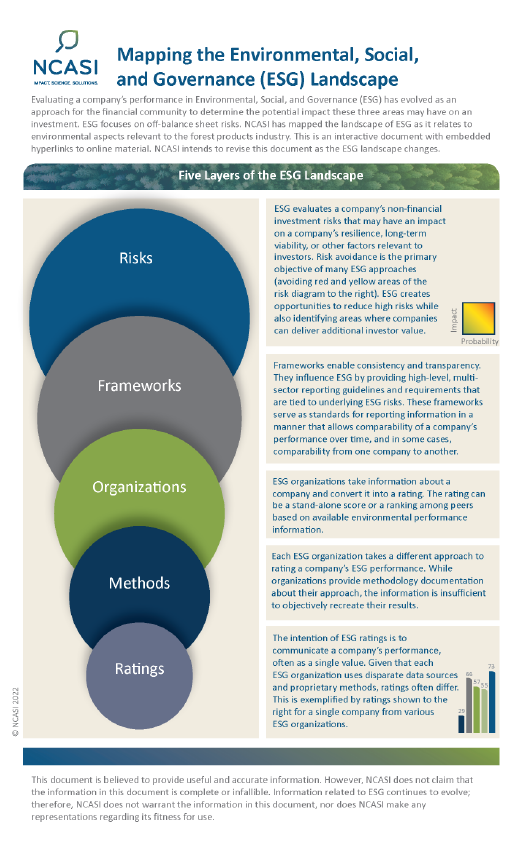 Canadian Program
Despite the similar environmental characteristics of forest harvesting and manufacturing facilities operated by NCASI Member Companies in Canada to those operated by our U.S. Members, the different land ownership pattern and regulatory platform create unique needs for science and data to help Canadian companies cost-effectively meet their environment and sustainability goals. NCASI's Canadian Program is grounded in a research program to address the specific needs of our Canadian Member Companies.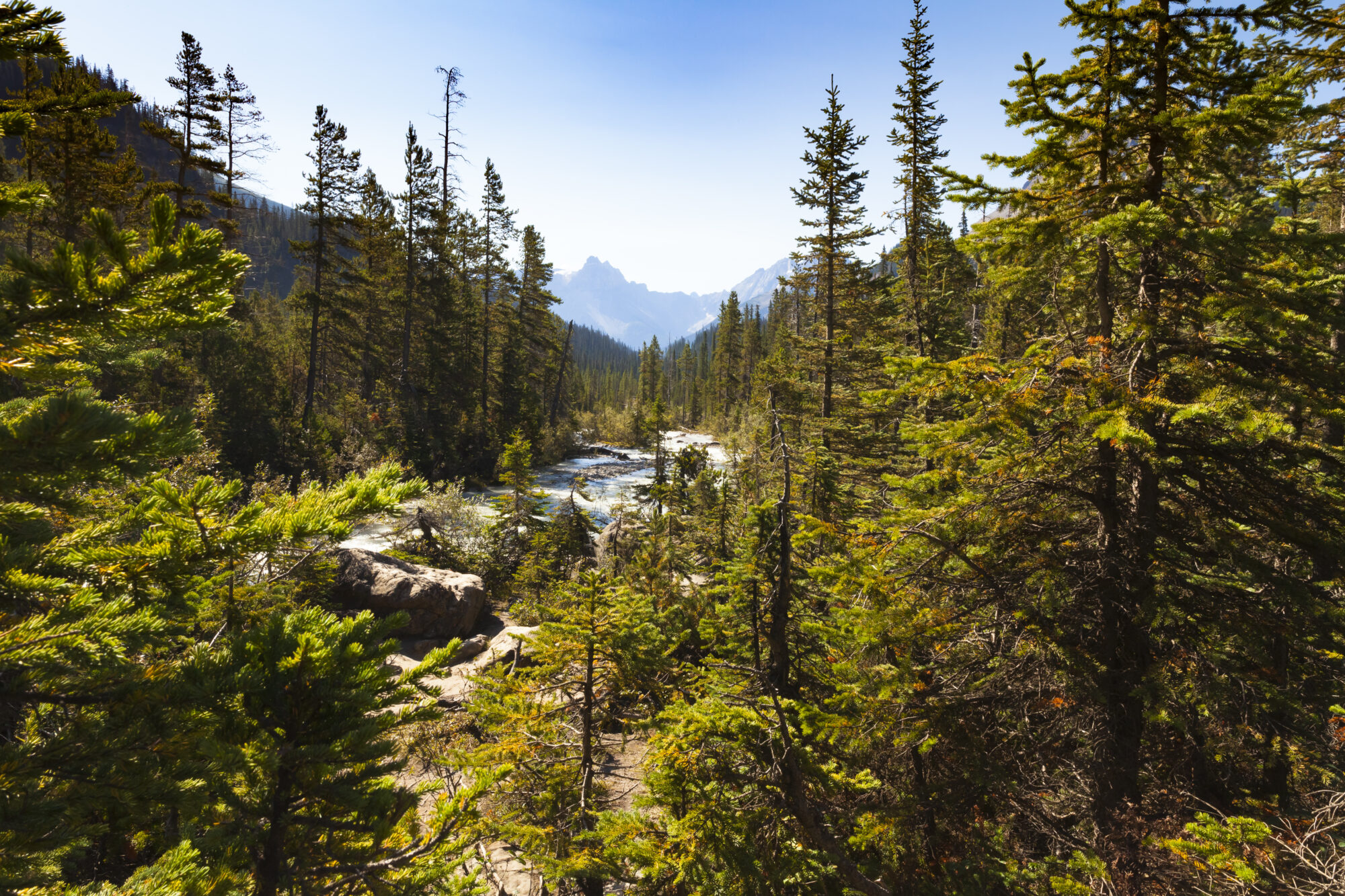 Membership
NCASI U.S. Member Companies represent more than 90% of the paper and paperboard produced, nearly 70% of the wood panels produced, and more than half of industrial timberland acreage in the United States. In 2002, NCASI opened an office for Canadian operations in Montreal, and now our Canadian Membership makes up more than 50% of the industry in Canada.
Sustaining Member Companies include consulting firms, engineering firms, and analytical testing laboratories that provide environmental services to NCASI Member Companies.
Learn more