Fact Sheets
Canadian Forestry Regulations and Standards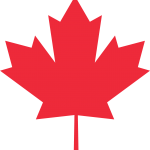 Canadian forestry operations are governed by a complex and continuously evolving regulatory framework based on multi-stakeholder consultation that varies with location and forest type. A set of federal legislation governs issues that span the nation, while most planning, harvesting, silviculture, water, species at risk, and conservation issues are regulated by the provincial governments.
The Canadian Forestry Regulations and Standards document summarizes regulations and standards by purpose and geographic location.
Canadian Forestry Regulations and Standards
Au Canada, la foresterie est régie par un cadre règlementaire complexe et en constante évolution établi sur la base de consultations avec des parties intéressées qui varient selon le lieu et le type de forêt. Un ensemble de lois fédérales encadrent les enjeux de portée nationale, tandis que la plupart des enjeux liés à la planifi cation, à la récolte, à la sylviculture, à l'eau, aux espèces en péril et à la conservation sont gérés par les gouvernements provinciaux. Les plans d'aménagement de chaque entreprise sont élaborés de façon à respecter ces exigences règlementaires. À ces plans s'ajoutent la certification de leurs pratiques d'aménagement forestier durable par une tierce partie, et ce, sur une base volontaire.
Le document « Règlements et normes canadiennes en matière de foresterie » résume les règlements et les normes par objectif et emplacement géographique.