Upcoming Event
2022 NCASI Conference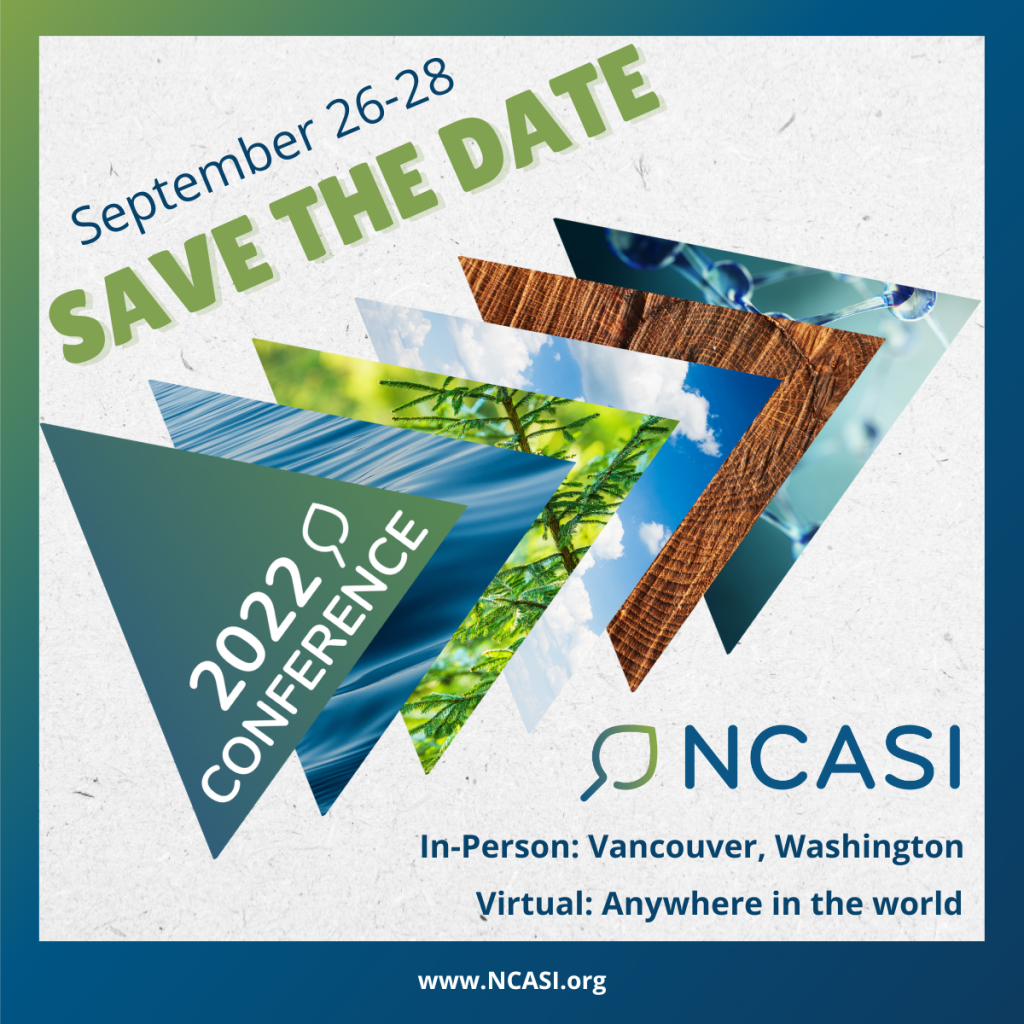 >>>>>>>>>>>>>>>>>>>>>>>>>>>>>>>>>>>>>>>>>>>>>>>>>>>>>
Agenda as of 6/22/22
(subject to change)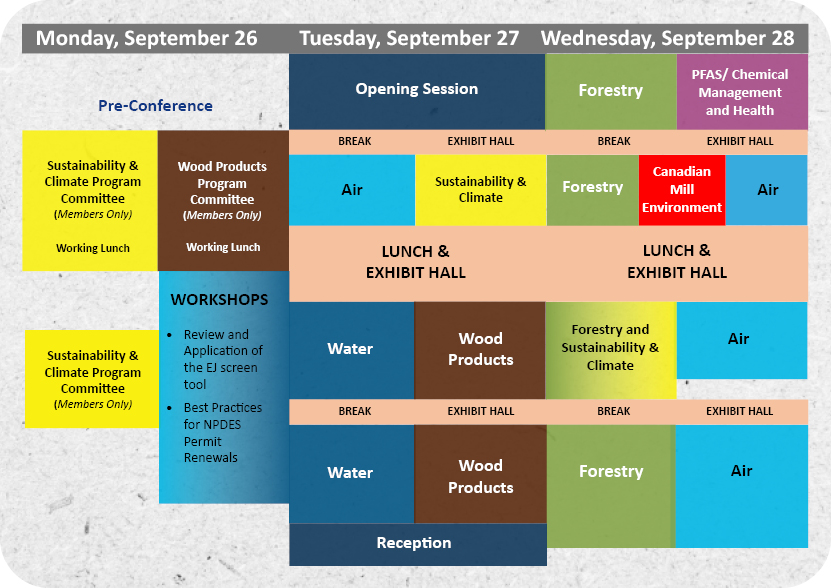 Continuing Education Credits
NCASI is an approved Continuing Professional Competency sponsor and can offer professional development credits to those attending this event. Requests for certification of attendance should be made through Carol Williams or by calling (919) 941-6400.
>>>>>>>>>>>>>>>>>>>>>>>>>>>>>>>>>>>>>>>>>>>>>>>>>>>>>

Registration opens July 13th.
Registration Fees:
In-Person Attendees
Early bird by August 12th = $200
After August 12th = $300
Government Employees & Students = $75
Virtual Attendees = $150
Non-Members
NCASI conferences are intended for members only. However, exceptions can be made for companies interested in membership and other organizations interested in the work of NCASI. These exceptions are reviewed on a case-by-case basis. Please email Tracy Stubbs to request registration access.

Hilton Vancouver, Washington
301 W. 6th St.
Vancouver, Washington 98660
Phone: +1 360-993-4500
Room Block Deadline: August 25, 2022
Booking Link: https://group.hilton.com/j3ttca
Group Name: NCASI 2022 Conference
Room Block Dates: September 26 – 28

Click here to download the 2022 Conference Sponsorship Prospectus

Make the most of your visit to the beautiful Pacific Northwest. Click here to explore all Vancouver has to offer.
>>>>>>>>>>>>>>>>>>>>>>>>>>>>>>>>>>>>>>>>>>>>>>>>>>>>
Stay tuned for more information.